Think Again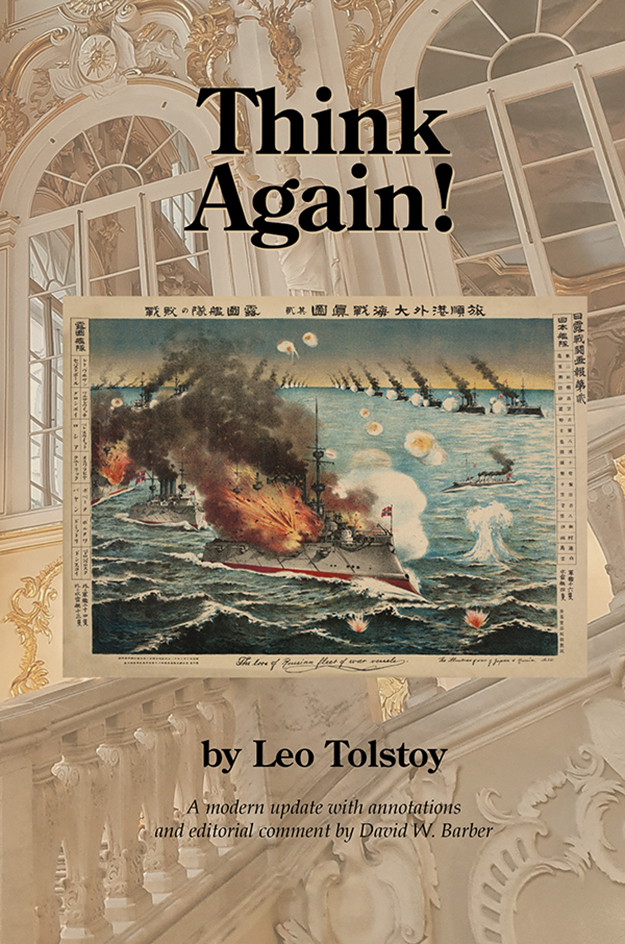 This fully annotated edition of Think Again! includes:
Explanation of the historical context that led to this essay's creation
Explanation of the work's connection to current events
Biographical information about Leo Tolstoy, the author
Theological, philosophical and literary analysis and commentary by the editor
A historical map of the Russo-Japanese War of 1904
Historical images relating to relevant persons and events
What would Tolstoy think of Putin's invasion of Ukraine?

The answer is clear in Think Again!, this new edition of Bethink Yourselves!, the great Russian writer's 1904 essay about "the cruelty, futility and senselessness of war."
In 1904, Russia and Japan fought a war that began over control of a year-round seaport, just as recently Russia invaded Ukraine for a similar reason, leading to a larger war. In the end, the Russo-Japanese war of 1904 was disastrous for Russia and ultimately helped bring about the downfall of the Russian empire in 1917. Maybe there's a lesson in there for Vladimir Putin today.
Disheartened and ashamed by the war and prompted by his deeply humanist interpretation of Christian teaching, Tolstoy wrote this impassioned plea for both sides to repent and come together in their shared humanity. Sadly, too many people still have not heeded his warning.
In this new and revised version of Tolstoy's essay, complete with illustrations from the time, editor David W. Barber – internationally bestselling author of Bach, Beethoven and the Boys, Atonement and other stories and more than a dozen other books of literature and music history – provides a modern update with annotations, illustrations and editorial comment to place Tolstoy's warning in the context of his time while drawing obvious parallels to our own.
Available on Amazon.ca and Amazon.com
---